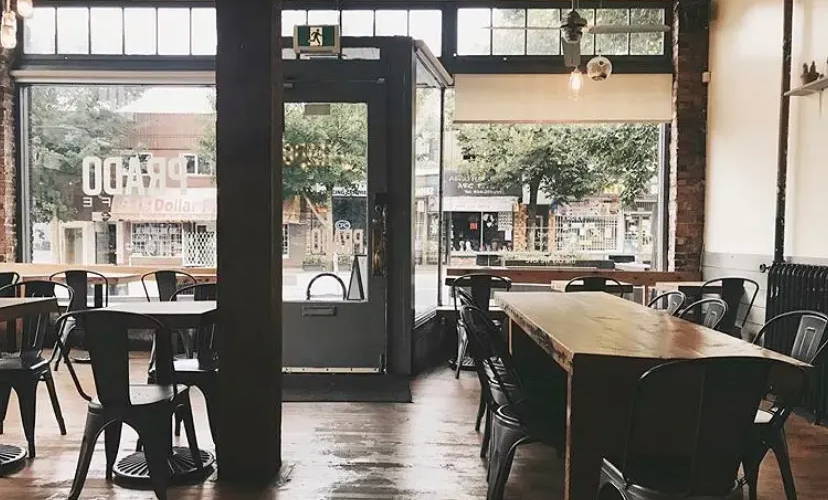 AT PRADO CAFE, WE KNOW SIMPLE THINGS CAN MAKE A DIFFERENCE, LIKE A DELICIOUS CUP OF COFFEE AND A WELCOMING PLACE TO ENJOY IT.
Prado Cafe began as a single, humble shop on Commercial Drive. With a singular focus on coffee, Prado, which loosely means open meadow, built a reputation for quality coffee, amazing baked goods, and a welcoming atmosphere. This is where my vision grew: serve Vancouverites an energetic coffee experience dedicated to quality, and served with a side of kindness.

We've been fortunate enough to expand Prado Cafe to Burnaby, Surrey, and Tsawwassen. Each of our stores has an amazing crew who proudly serve the neighbourhoods we love. We hope to continue slinging awesome coffee your way and make your days a little brighter.

- Sammy Piccolo, and the teams at Prado Cafe.