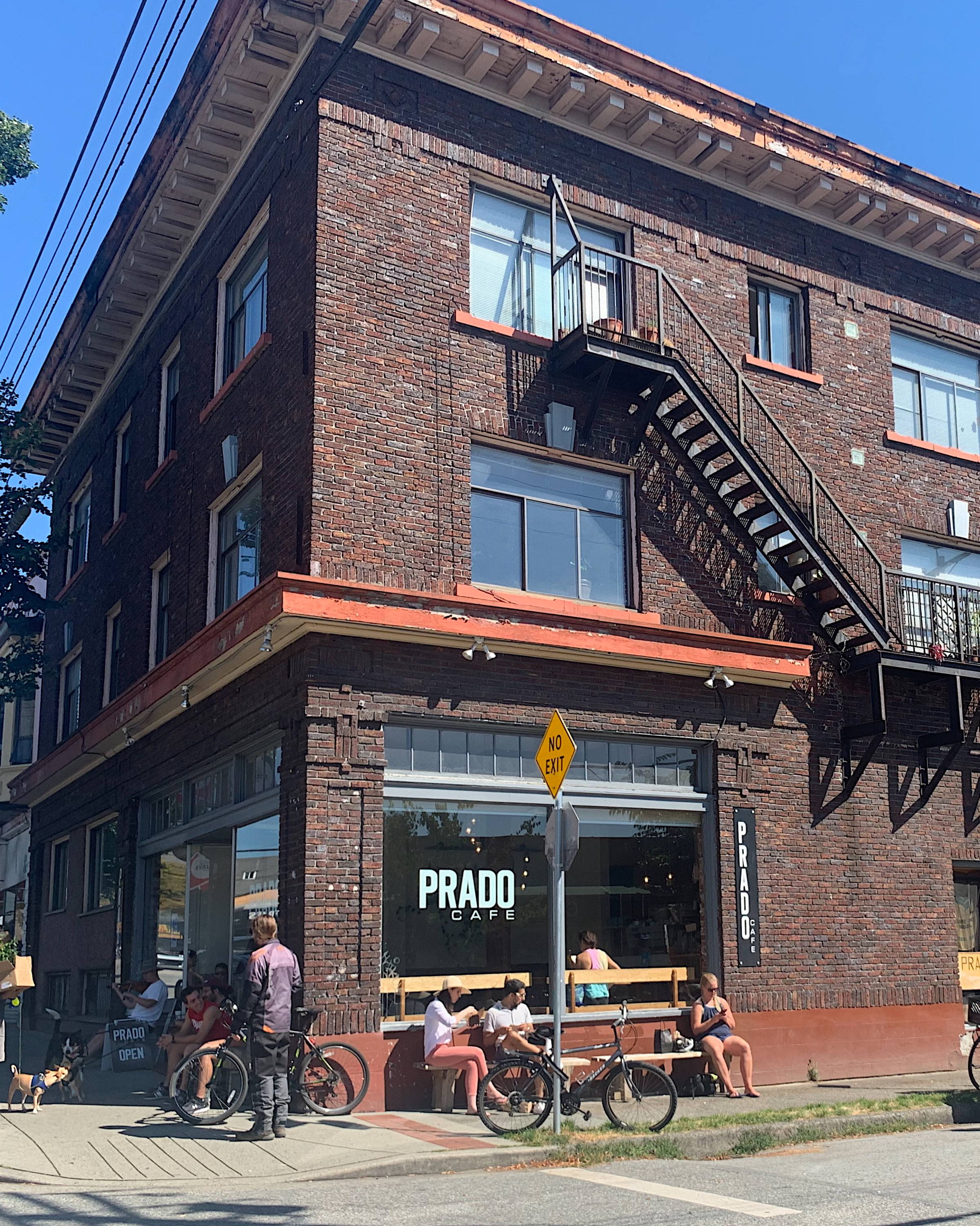 Mon-Fri: 7am-6pm | Sat & Sun: 8am-6pm
Prado's original location is still a local favourite. Situated on the corner of Commercial Drive and 4th, the outdoor benches are often full of friends enjoying coffee and taking in all the sights of Little Italy.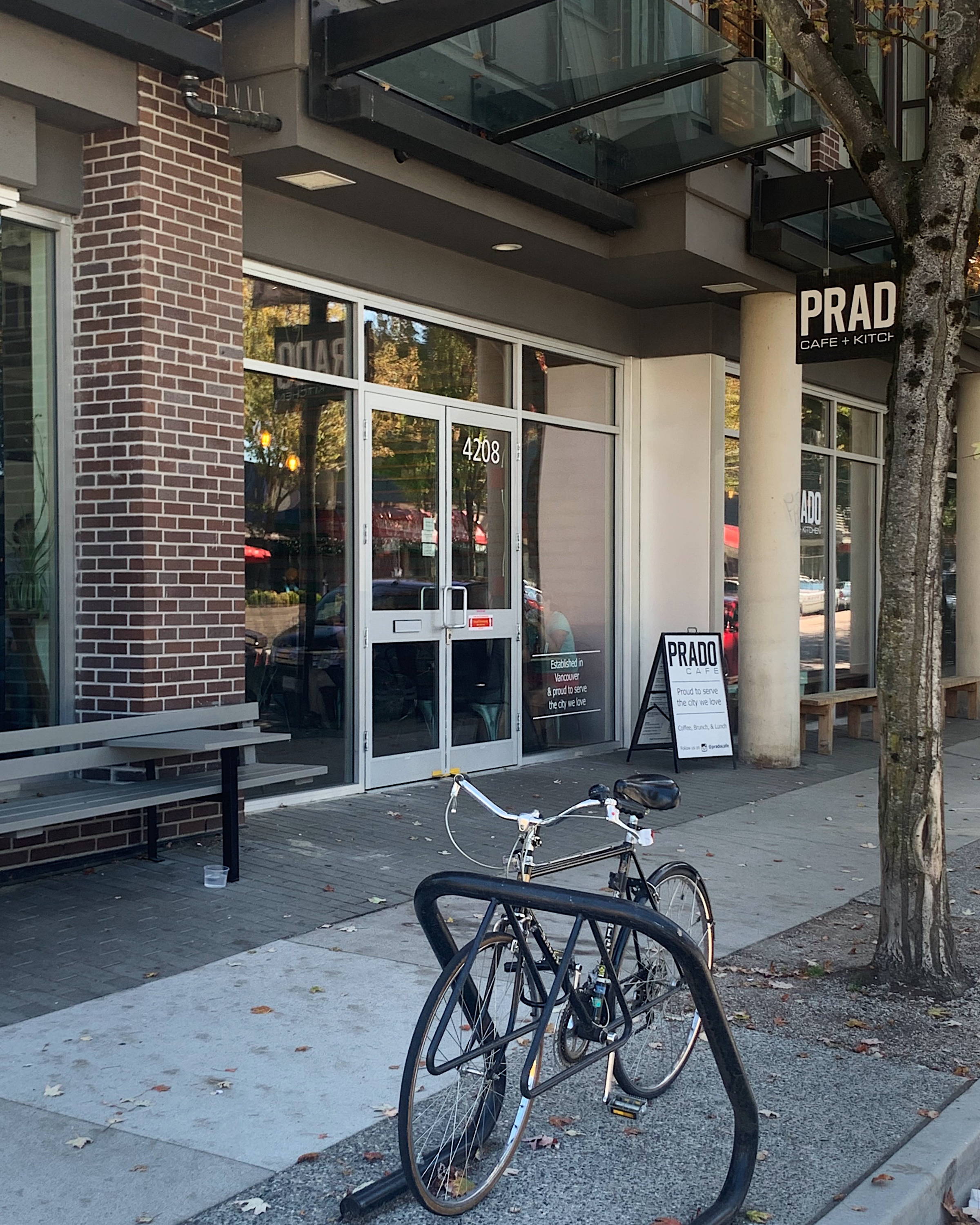 Mon-Fri: 7am-6pm | Sat & Sun: 8am-6pm
Prado opened in Fraser-hood in late 2015 with the introduction of it's brunch menu. Favourites such as the breakfast wraps and avo-smash on sourdough toast began in the kitchen here and are now proudly served at all our stores.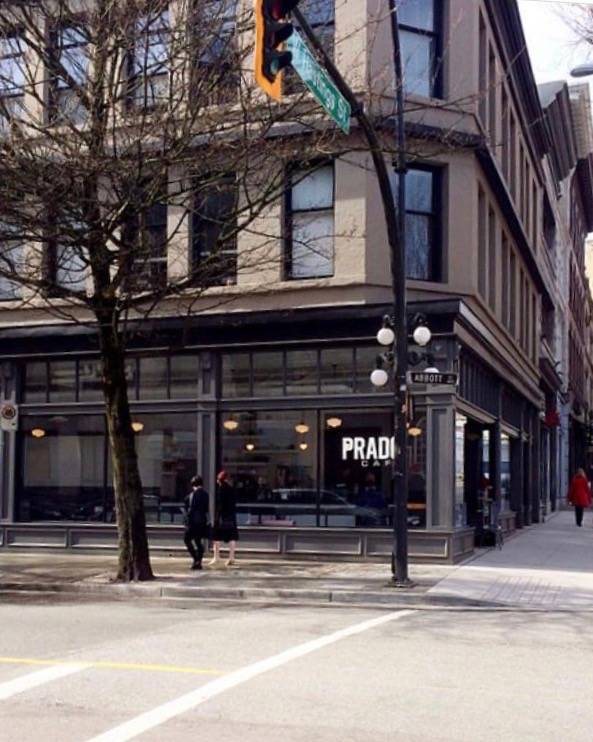 Mon-Fri: 7am-5pm | Sat & Sun: 8am-3pm
With it's big windows and natural light, our downtown location is an inviting place to meet and enjoy coffee. Prado is proud to be a part of this diverse and close-knit neighbourhood.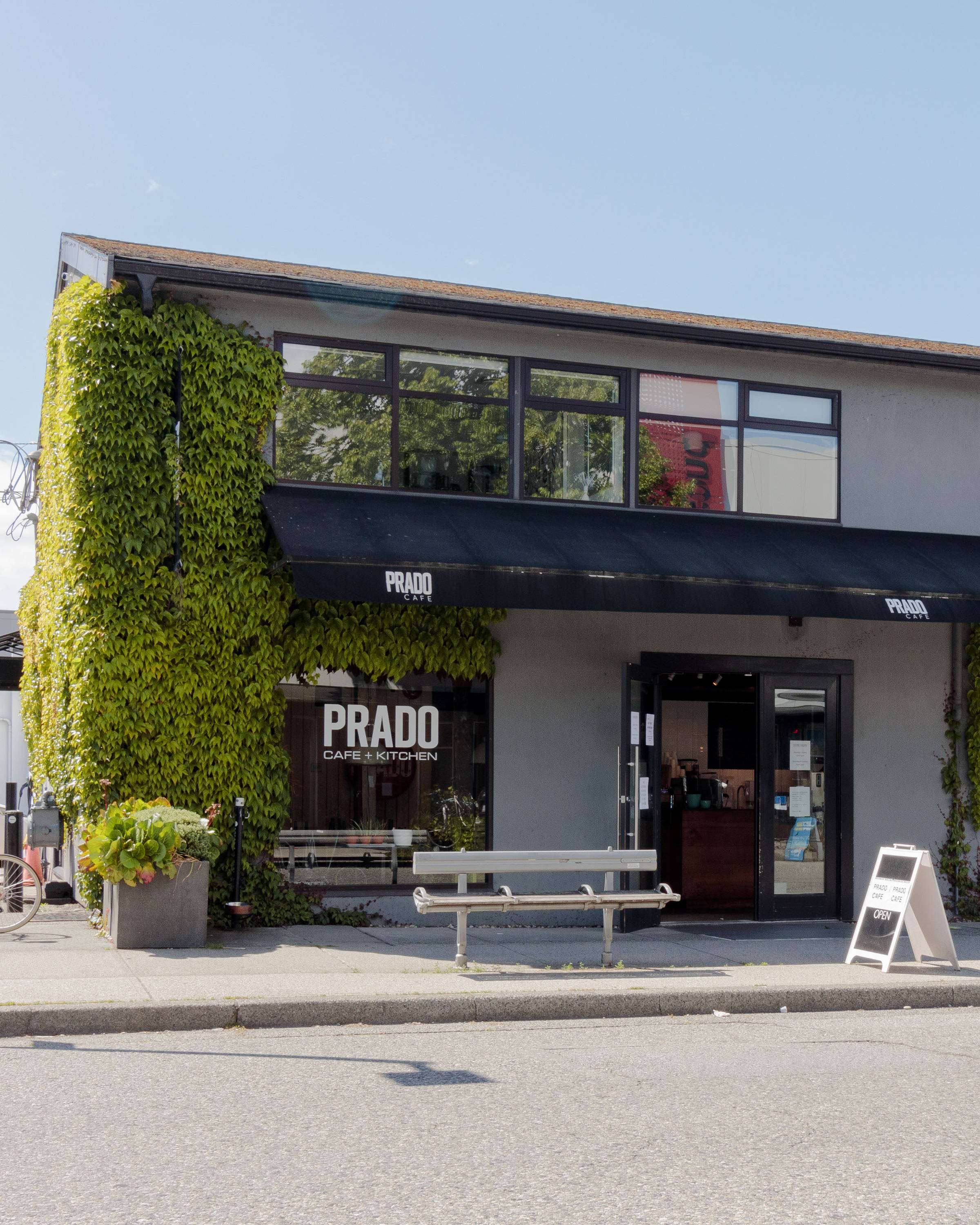 Mon-Fri: 7am-5pm | Sat & Sun: 8am-5pm
At the entrance to Granville Island, our Fir Street location serves the Kitsilano neighbourhood. This cafe has some unique baked goods that you won't find elsewhere! Our regular customers keep us smiling and we truly love serving this community.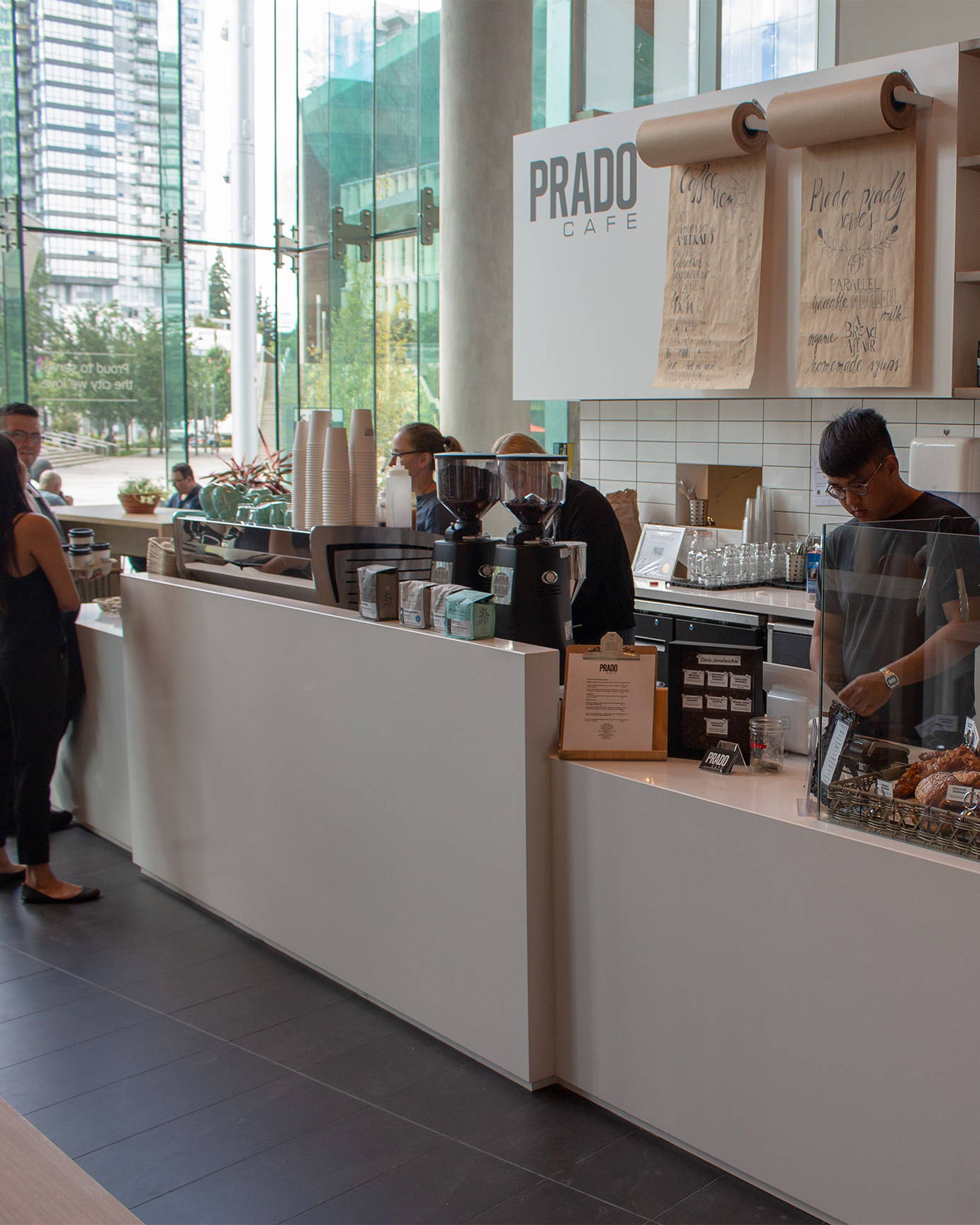 Mon-Fri: 8am-6pm | Sat & Sun: 8am-6pm
Prado's first venture outside of Vancouver, our location in the lobby of Surrey Civic Plaza hotel is outstanding. Open, airy, and full of natural light, this location serves up stellar brunch and all items are baked fresh daily.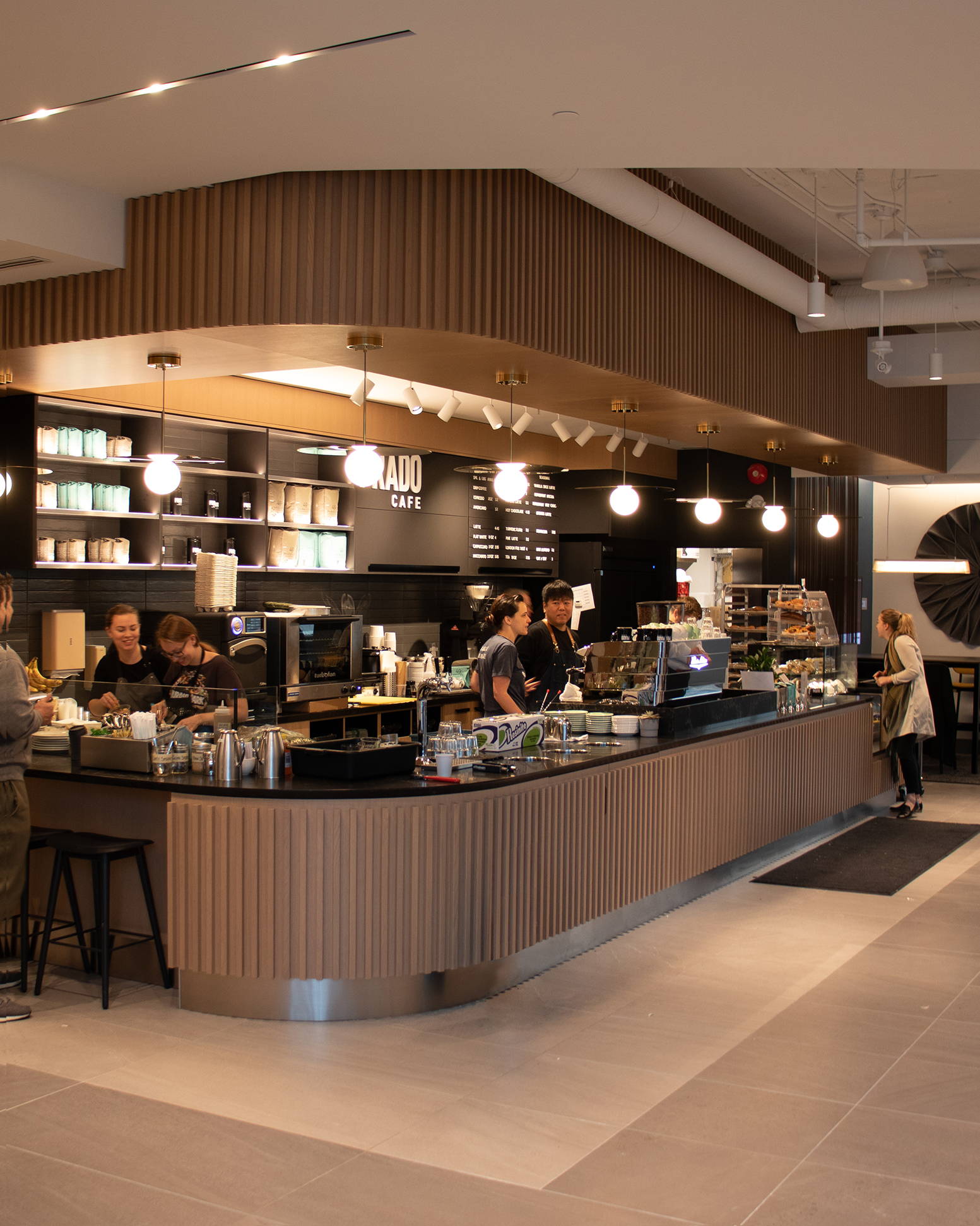 Mon-Fri: 7am-4pm | Closed Weekends
This gem of a location is the ideal spot to enjoy a working lunch. Located in the lobby of the Trivest Building, there are lots of different work spaces, so grab and coffee and settle in.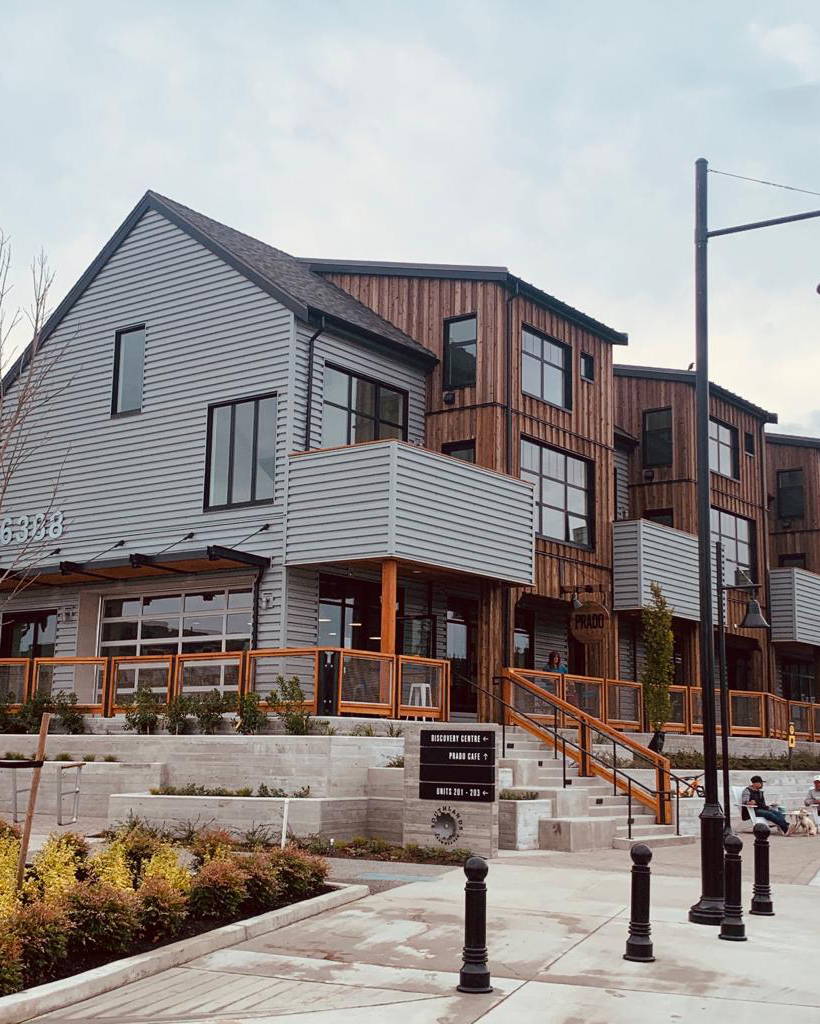 Mon-Fri: 7am-4pm | Sat & Sun: 8am-4pm
We couldn't be more excited about being a part of this beautiful, growing community rooted in farming and food. Visit us for some local treats we've created just for Southlands! We can't wait to welcome you.